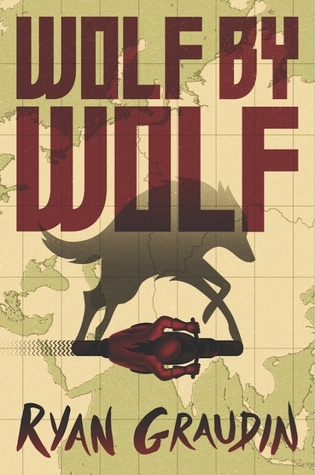 Author:
Ryan Graudin
Release Date:
October 20th 2015
Rating:
5/5 stars
Review:
This book amazed me. Not because of the plot (although it was excellent) or the characters (also great), but because of the writing. It was just so beautiful, and although the subject was a hard one to write about (the holocaust/world war 2), Ryan Graudin pulled it off better than almost any other author I've read a book by so far.
It's not often that I love every part of a book. In fact, it's been about 20 books since I've read one that was as well rounded as this one. There's just something about it that calls to me.
Let's start with the characters. The main character, Yael, is in my opinion one of the most resilient and strong characters in YA lit. Even though she's only a teenager, she's been through more loss than most people will in their life, but she doesn't let that loss consume her. Instead, she uses her loss to shape her into the person she is now, someone that will not hesitate to take someone else's identity, race halfway across the world on a high-stakes motorcycle race, and then assassinate Hitler.
Another thing about this book that I love is the action. At first, this book sounded terrible to me, as I am most definitely
not
a person who reads about motorcycle races. However, Ryan Graudin manages to turn something that would normally repel me into an aspect of the story that makes me love it even more. This isn't just a motorcycle race, it's a fast paced, dangerous game of strategy and deception, which is much more my speed.
There wasn't really anything that I didn't like, and this is one of the books that I know I'll remember years from now!
Would I recommend it:
Definitely! The only warning I have is if you're sensitive to any of the holocaust material, this book may not be the best for you.
-Serena :)